MUCH THANKS TO icebreaker694!
Thank you so much for nominating me! I'm sorry it took me this long to respond. I am also not doing WWW Wednesday today because it is the same as last week, but if you would like to check that out you can right here.
You should check out her blog here and you could also check out her post here! I definitely recommend doing so cause they are FABULOUS!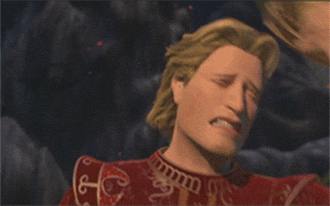 # FAB
(GIF stolen from giphy)
WHAT IS MYSTERY BLOGGER AWARD?
"Mystery Blogger Award" is an award for amazing bloggers with ingenious posts. Their blog not only captivates; it inspires and motivates. They are one of the best out there, and they deserve every recognition they get. This award is also for bloggers who find fun and inspiration in blogging; and they do it with so much love and passion.
– Okoto Enigma
THE RULES:
Put the award logo/image on your blog. ([In Awards widget and pic is in About Me.])
List the rules.
Thank whoever nominated you and provide a link to their blog!
Mention the creator of the award and provide a link to their blog as well.
Tell your readers 3 things about yourself.
You have to nominate 10-20 people.
Notify each of your nominees by commenting on their blog. 
Ask your nominees any 5 questions of your choice; with one weird or funny question (specify).
Share your link to your best post(s)
Three things about me
#1
I still have a bunch of Christmas presents to finish and I still need to figure out what I am doing for some people
#2
I love dogs. I have three and they are adorable (most of the time). I have a black lab mix, a french poodle, and an american eskimo spitz.
#3
I really, really, really, really, really, really, really want to go see Fantastic Beasts and Where to Find Them in theaters!
icebreaker's questions:
1. WHAT IS ONE BOOK THAT YOU'RE LOOKING FORWARD TO IN 2017?
BOOK RELEASES!!!!! I mean Magnus Chase book, The trials of Apollo book, The Dark Artifices!!!!! Oh yeah, and I guess my birthday.
2. WHAT IS A BOOK YOU'D GIVE A LOVED ONE FOR THE HOLIDAYS?
Harry Potter! I gave it to my grandmother a couple years ago and now my brother will be the perfect age  (birthday gift check)!
3. ANY BLOG PLANS IN 2017? (POSTS, TOURS, REVIEWS, ETC.)
I have a couple reviews planned and I'm thinking about doing a tour.
4. FAVORITE GIF OF 2016!
5. WEIRD BOOK HOARDER: HOW MANY BOOKS DID YOU BUY THAT YOU STILL HAVE TO READ? 
I only have like four that I bought, but I have around seven out from the library.
My Best Post
This post was so much fun to create!
Nominations:
Beth Katy@ inkydiary
Imogene@mugglebooks
Leah@Leah's book blog
Cassiopeia@cassiopeiasmoon
Alyssa@Bookhuntressworld
My five questions:
What is your favorite band/artist?
 What do you like to do besides reading?
 Why did you start your blog?
 What question would you ask your favorite author?
 WEIRD(random): Why do you think the alphabet is in the order it is?